We are passionate about fishing and our goal is to give you the best chance possible to catch a fish of a lifetime. We believe in sustainability and targeted fishing to ensure we can continue to enjoy Fiji's rich waters for years to come.
Fiji's waters are home to pristine fishing grounds. Whether you are looking to catch and release, or for our chef to cook up a spectacular meal for you, our expert guides will lead the way to a fishing metropolis.
Let's go fishing…
Our Fiji Fishing Charters
Gear and tackle is key to catching the fish of a lifetime and that's why we use gear that can do just that. We have a range of rods and reels on board including Tiagra, Seragose and Shimano as well as a variety of top of the range 'proven' tackle.
All of our standard fishing charters are done out of our 23ft 60hp longboat which allows us to get to the best possible fishing spots in the best possible time. If you would like to add in a game fishing boat for one or more days of your charter, we can include a 31ft center console two 250hp. The center console is comfortable and ideal for big game fishing.
Please note: all our fishing charters are only available as part of our private, tailor-made liveaboard charters.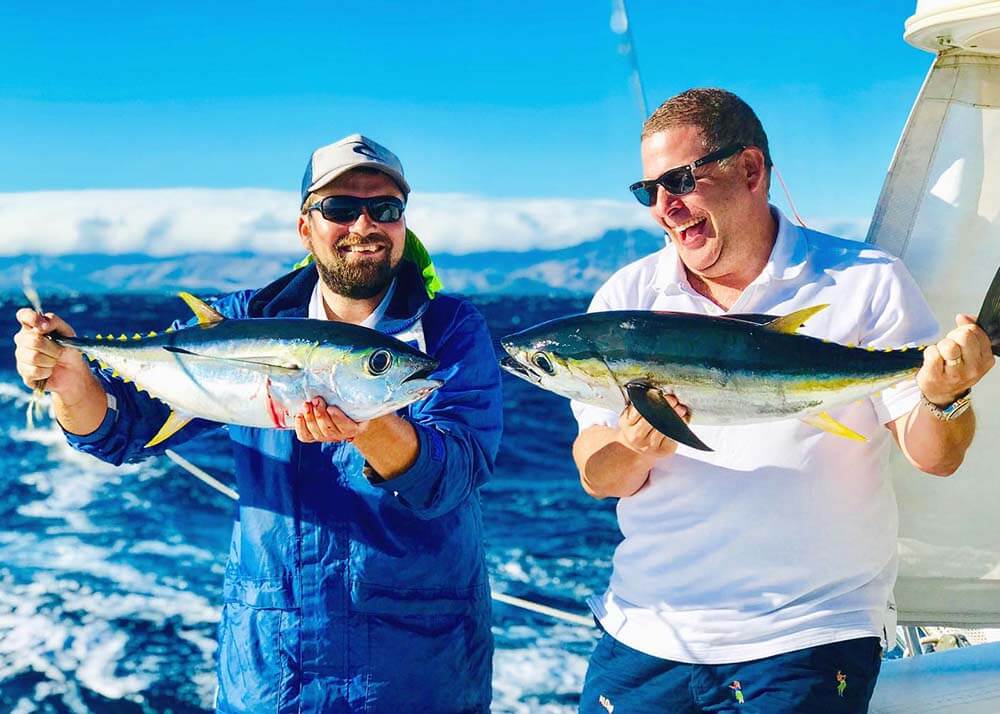 Trolling
Fishing with a variety of lures at varying speeds and depth depending on the species we are targeting such as Marlin, Sail Fish, Yellow Fin Tuna, Wahoo, Mahi Mahi and many more.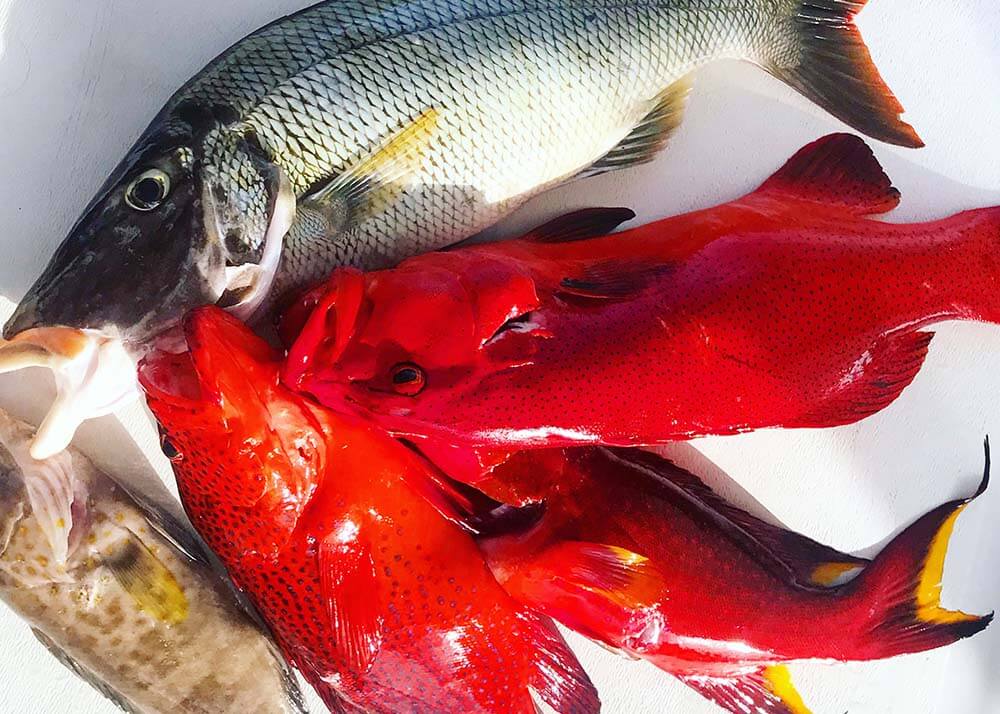 Jigging / Bottom Fishing
Static fishing with jiggs, bait or soft plastics to target species such as Dogtooth Tuna, Coral Trout, Green Jobfish, Emperors, Jacks and more.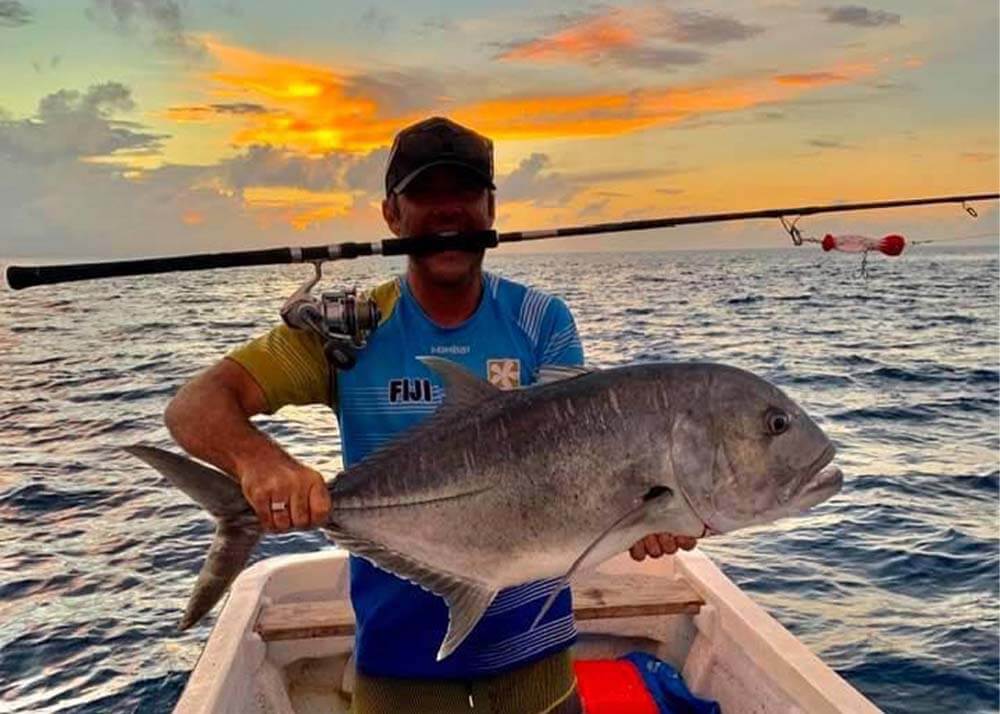 Popper Fishing 
Casting poppers and stick baits to target species such as Giant Trevally, Bluefin Trevally, Coral Trout, Mangrove Jack, Maori Sea Perch, Red Bass, Spanish Mackerel, Yellow Fin Tuna and many more.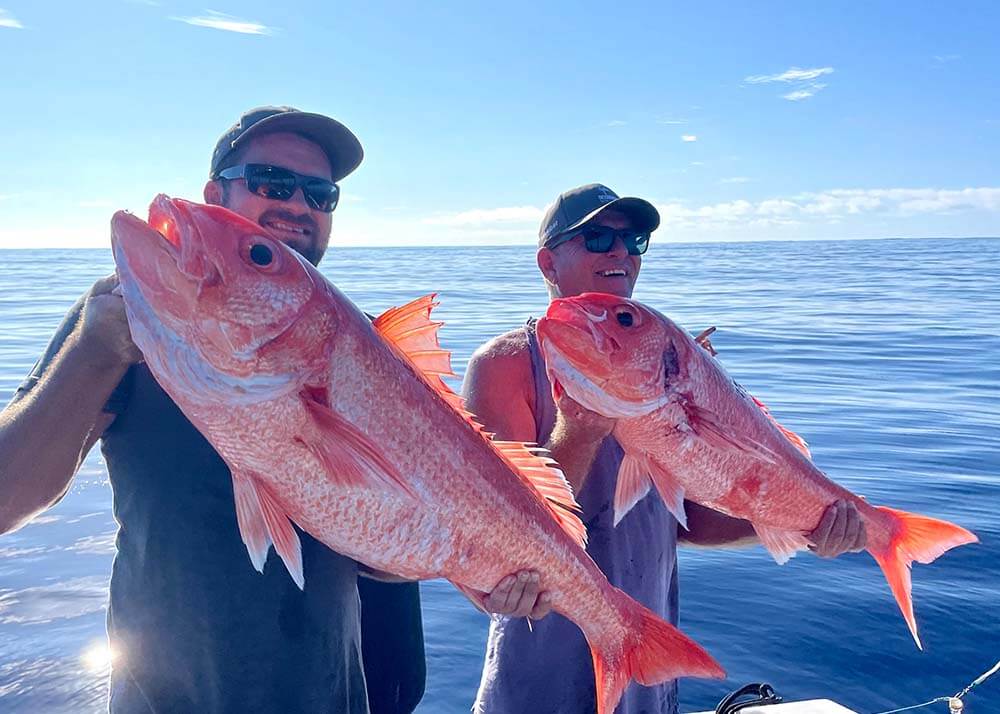 Deep Drop (on request)
Static fishing in 200m to 500m depths with electric reels to target species such as Ruby Snapper, Paka Paka, Lehi, Black Trevally, Bar Cod as well as a huge range of other deep water fish.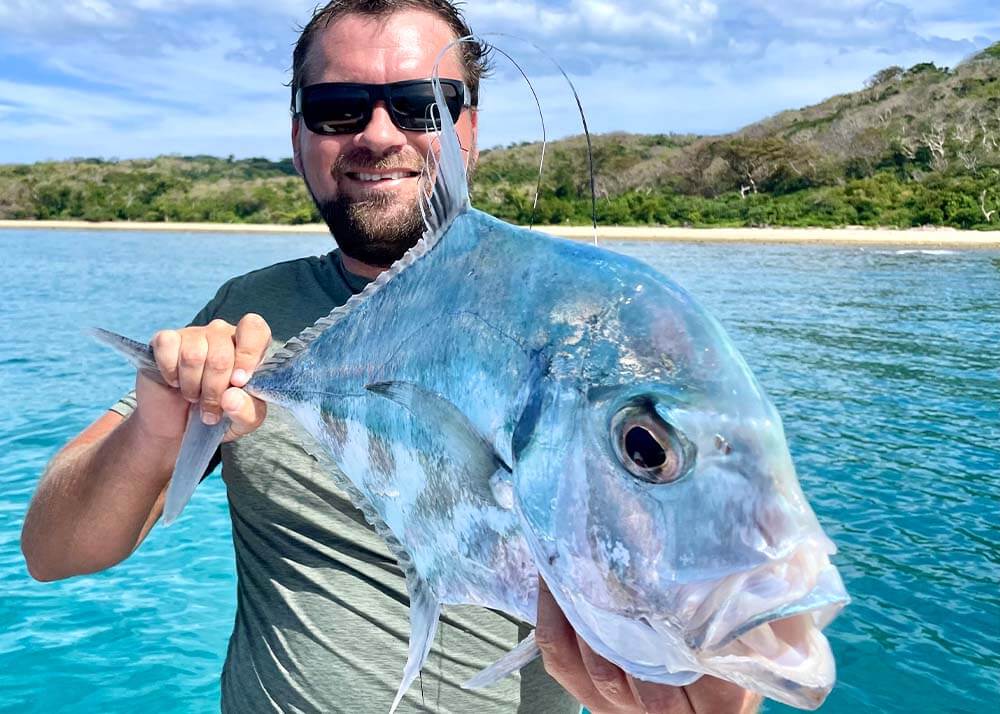 Fly Fishing (on request)
Fishing in shallow water for a range of reef species such as Giant Trevally, Blue Fin Trevally, and even the sought after Bonefish! Our fly fishing charters include Fiji's top fly fishing guide where needed.
PLEASE NOTE: Our fishing charters are for a maximum of 6 guests on board sharing three double bed ensuite cabins due to the increased number of crew and maximum capacity on our fishing vessel Little Blue.
Start designing your journey into the extraordinary...